Hi everyone! I have been super non creative over the past few days due to a kinda hectic home life and jsut being plain tired! I also haven't been up to all my usual blog reading either....criminal I know! So I just thought I would share with you where I like to go and read when I do get a little me time...just for me...and my coffee!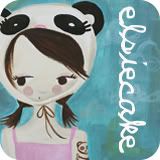 First up is A Beautiful Mess...and if you don't know about this blog...you should! Inspirational doesn't even come close!
Then there is Sofia's journal...
I love a peek on Marci's cute blog!
Rachel's blog is so sweet, her little family is gorgeous!
And Katie's blog full of pretties too!
There are so so many more...like hundreds, this is just a sneak peek of some of my go to's in any spare minute!
Leave me links to your blogs too. I LOVE to find new cuteness!
Love Danielle
xxx